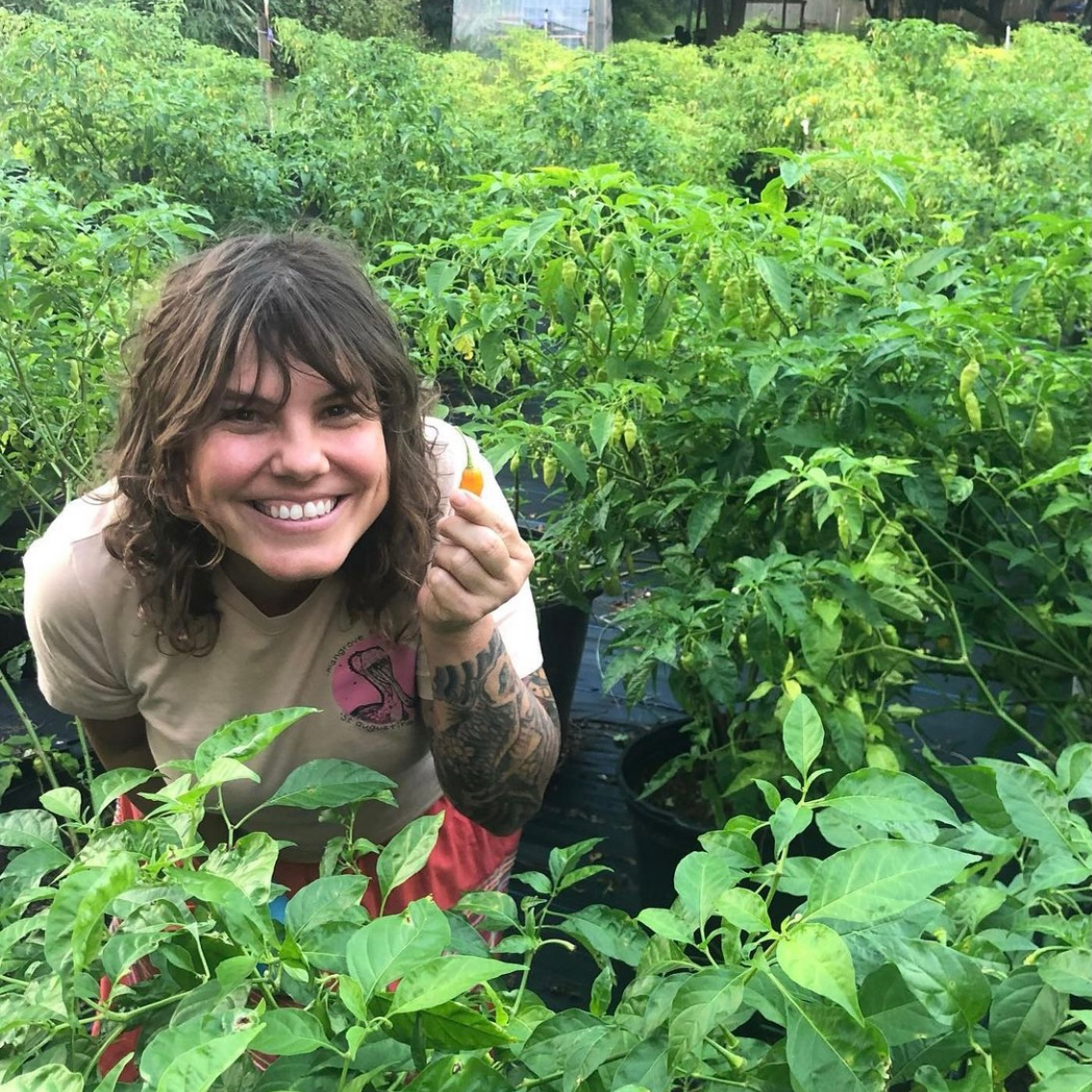 The Datil Farm
City: Saint Augustine, FL,
Email Address: gardentailedkite3@gmail.com
Phone: 904-325-4544
About Us
Andrea Hunter started the Datil farm at her home in 2020. She grows certified organic Datil peppers on a half acre farm in the rich, sandy soil south of Saint Augustine.
Practices
The Datil Farm uses all organic practices along with overhead irrigation and both container and in-ground production. Their fertility program is based on composted manure and feather meal currently.