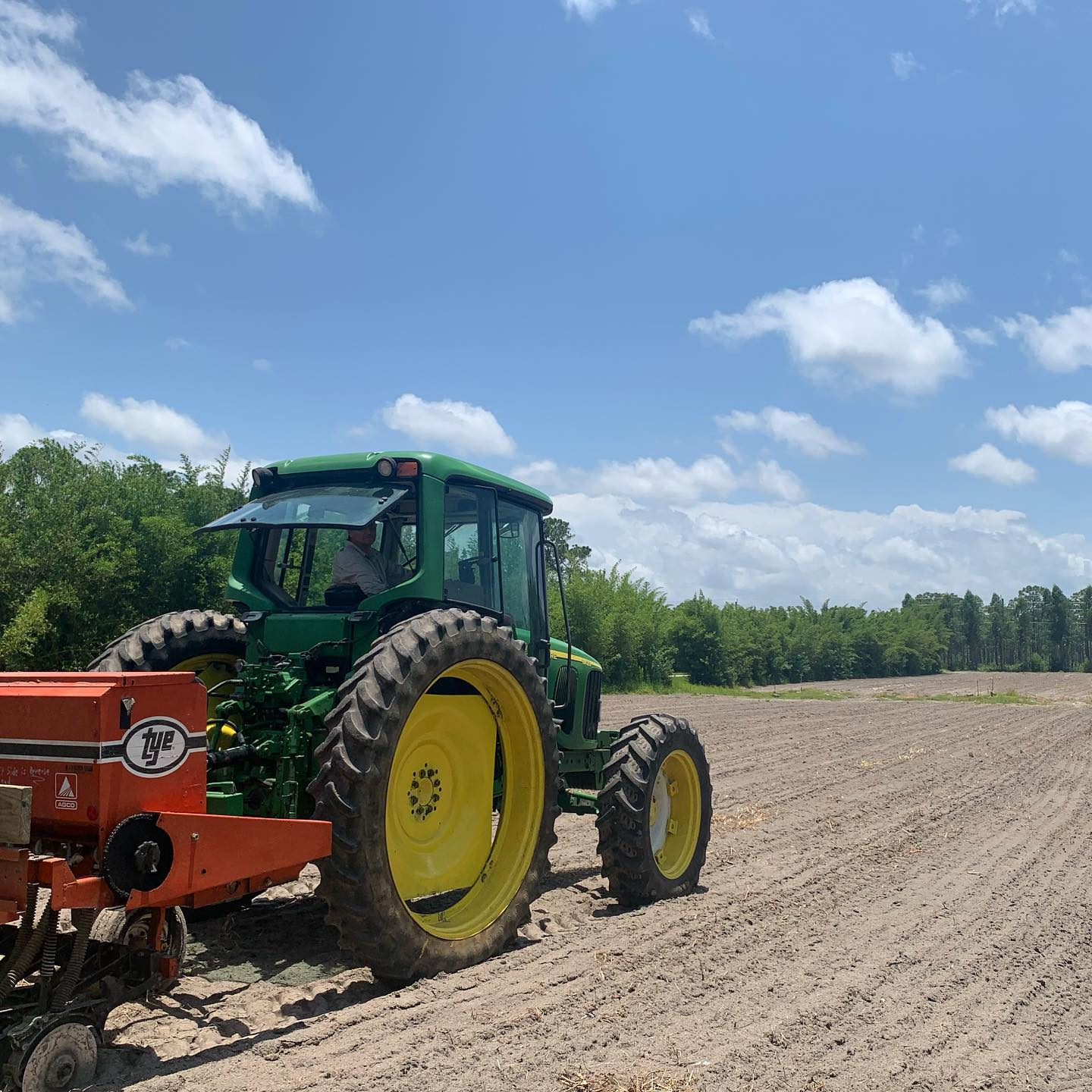 Worden Farm
Contact: Chris & Eva Worden
Address: 34900 Bermont Rd. Punta Gorda, FL, 33982
Email Address: office@wordenfarm.com
Phone: 941-243-4843
About Us
Worden Farm is an 85-acre certified organic private working agricultural operation in Southwest Florida, founded and actively run by husband and wife team: Doctors Chris and Eva Worden. They both hold Masters of Science degrees in Horticulture from University of Maryland. Chris Worden's doctorate is in Crop Science from University of Connecticut, and Eva Worden's doctorate is in Ecosystem Management from Yale University.

Since 2003, they have made their 100% USDA-certified organic produce available directly to the local community at farmers markets and through a community supported agriculture (CSA) farm membership program which they operate during their preferred growing season of Fall through Spring.

Dr. Chris and Dr. Eva also provide agricultural consulting services to help aspiring and fellow farmers to succeed in organic crop production and marketing. These wonderful stewards of the land have recorded multiple educational videos, been featured on national TV, hosted on and off site workshops, welcomed guests for farm tours, taught university courses and conferences, as well as host an intensive farm apprenticeship program. They promote agricultural development and community greening projects within the United States and internationally.

Respective of their efforts, the Wordens are recipients of the Florida Innovative Farmer Award, and have been recognized as Organic Farmer Experts by the Organic Trade Association and the United States Department of Agriculture. They have also been featured in national and regional media, including PBS, USA Today, The NBC Nightly News, America's Heartland, Southern Living, Bon Appetit, American Farmer, The New Pioneer, Florida Grower and Florida Trend.
Practices
USDA Certified Organic